Retention, Placement, and Licensing Rates
Levittown Occupational Education Data Survey (OEDS)
Hunter Business School, Levittown, New York
July 1, 2021 to June 30, 2022
Campus Level Standards
Retention: 89%
Placement: 78%
Program Level Standards
Program (Certificate/Diploma)
Retention
Placement
Computer Technician Networking Specialist
94%
73%
Medical Assistant
82%
84%
Medical Billing Specialist
96%
74%
Medical Office Administration With Billing and Coding
92%
71%
Practical Nursing
95%
78%
Radiologic Technology
100%
100%
Web Application Design and Development
94%
75%
Licensing Rate
The percentage of graduates from the Practical Nursing program who became licensed under New York State law in 2020 was 89%. Licensing statistics are calculated by calendar year.
Medford Occupational Education Data Survey (OEDS)
Hunter Business School, Medford, New York
July 1, 2021 to June 30, 2022
Campus Level Standards
Retention: 85%
Placement: 75%
Program Level Standards
Program (Certificate/Diploma)
Retention
Placement
Computer Technician Networking Specialist
86%
71%
Diagnostic Medical Sonography
99%
95%
Medical Assistant
81%
75%
Medical Billing Specialist
89%
62%
Medical Office Administration With Billing and Coding
88%
77%
The retention rate reported to the Joint Review Committee on Education in Diagnostic Medical Sonography, a nonprofit organization that establishes, maintains, and promotes quality standards for educational programs in Diagnostic Medical Sonography, for 2019 was 92%.
Integrated Postsecondary Education Data System
The Integrated Postsecondary Education Data System (IPEDS) is a system of interrelated surveys conducted annually by the National Center for Education Statistics (NCES), a part of the Institute for Education Sciences within the United States Department of Education.
IPEDS consists of 12 interrelated survey components that are collected over three collection periods (fall, winter, and spring) each year as described in the Data Collection and Dissemination Cycle.
The completion of all IPEDS surveys is mandatory for all institutions that participate in, or are applicants for participation in, any federal financial assistance program authorized by Title IV of the Higher Education Act of 1965, as amended.
[Wikipedia (2017, December 4). Integrated Postsecondary Education Data System. Retrieved from https://en.wikipedia.org/wiki/Integrated_Postsecondary_Education_Data_System]
For the National Center for Education Statistics IPEDS Data Feedback Report for 2018 for Hunter Business School, please go here.
Licenses, Accreditations, Approvals, and Memberships
If any student has a complaint relating to Hunter Business School's Title IV eligibility, administration of the Title IV programs, the quality of education received at Hunter Business School, or the accreditation standards of MSA-CESS, he/she can submit said complaint to
Jay Fund, Owner, Hunter Business School, 3601 Hempstead Turnpike, Levittown, NY 11756, 516.796.1000
New York State Education Department, Bureau of Proprietary School Supervision, 116 West 32nd Street, Fifth Floor, New York, NY 10001, 212.643.4860
New York State Department of State Division of Consumer Protection, Consumer Assistance Unit, 99 Washington Avenue, Albany, NY 12231, 800.697.1220
Cancellations and Refunds
Any monies paid to the school in excess of the sum due the school by the student who cancels, withdraws, or is discontinued will be refunded within the time required by state and federal regulations. Certificates and/or transcripts will be withheld until the student satisfies all monetary obligations to the school.
Failure of a student to notify the director in writing of withdrawal may delay any refund of tuition due pursuant to Article 101, Section 5002, Standards for Licensed Private Schools and Registered Business Schools of the New York Education Law.
Rights and Responsibilities
A grace period and an explanation of what this means
A disclosure statement, received before beginning to repay loan, that includes information about interest rates, fees, the balance owed, and the number of payments
Deferment of repayment or forbearance for certain defined periods if qualified and if a deferment or forbearance has been requested
Prepayment of my loan in whole or in part any time without an early repayment penalty
A copy of my master promissory note either before or at the time my loan is disbursed
Documentation that my loan is paid in full
Complete exit counseling before leaving school or dropping below half-time enrollment
Repay loan even if academic program has not been completed, dissatisfaction with the education received, or inability to find employment upon graduation
Notify the school or go to the federal student aid help page under any of the following circumstances.
• Move or change in address
• Change of name
• Withdrawal from school or drop below half-time enrollment
• Transfer to another school
• Failure to enroll or re-enroll in school for the period for which the loan was intended
• Change in expected graduation date
• Graduation
Make monthly payments on loan after the grace period ends, unless there is a deferment or forbearance, in which case repayment options will be provided during exit counseling
Notify your loan servicing center, or Hunter's Financial Aid department, of anything that might alter eligibility for an existing deferment or forbearance
Standards for Satisfactory Progress
When you click/tap
here
, you will be brought to eight pages of services from the Suffolk County Department of Health.
When you click/tap
here
, you will be brought to four pages of services in Nassau County.
If you wish to seek treatment resources off-campus, the following list will help you find resources in your community.
If you wish to seek resources off-campus, the following list will help you find resources in your community.
Hunter Business School encourages all current and prospective students to register to vote. If you are not a registered voter and would like to vote in the next election, please click here.
While some college graduates face an uncertain future, the healthcare industry continues to grow, and opportunities for compassionate people with good organizational skills are plentiful.
What Our Students Are Saying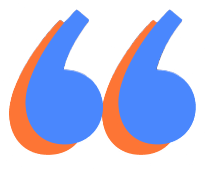 "Wonderful teachers… always available to help you… and a very cheery atmosphere. Love the school…"
Claudia E Scola
Hunter Business School Graduate
"I still go back to Hunter and visit because of how much I love it. I've brought two friends to this school who have attended, and we all have great jobs we love."
Sophia Marie
Hunter Business School Graduate
"I recommend the CTNS class. All the staff really care about your education so you can show potential employers your skills. I got hired by Microsoft to work in one of their stores as a service advisor technician and love every minute of it."
Marc Salegna
Hunter Business School Graduate