Hunter has high job placement rates, extensive financial counseling within the Financial Aid department, and a continued line of communication between the borrower and the Financial Aid office during the repayment period.
Please contact Mike Garcia at 631.736.7360 if you are having difficulty repaying your loan due to any of the following circumstances:
Unemployed
Employed part-time (30 or less hours per week)
Experiencing economic hardship
Currently enrolled at another school
Repaying your student loan is very important. We are here to help.
What is forbearance? If you can't make your scheduled loan payments, but don't qualify for a deferment, your loan servicer may be able to grant you a forbearance. With forbearance, you may be able to stop making payments or reduce your monthly payment for up to 12 months. Interest will continue to accrue on your subsidized and unsubsidized loans (including all PLUS loans).
Go to General Forbearance Request to request this. Please call the Hunter Default Management office at 631.736.7360 to help.
What is deferment? A deferment is a period during which repayment of the principal and interest of your loan is temporarily delayed. Go to In-School Deferment Request to request this. Should the reason for your need for deferment be unemployment, go here. Please call the Hunter Default Management office at 631.736.7360 to help.
What is a default rate? It is the rate of borrowers who fail to remain current on their loans.
Hunter Business School is proud to report its most recent student loan default rates. These rates were provided by the U.S. Department of Education based upon two- and three-year rates. All students who enter into repayment within a specific year are monitored by the Department of Education for three years. These rates cannot exceed 30 percent.
2016 (three-year rate): 4.5%
2015 (three-year rate): 5.2%
2014 (three-year rate): 2.6%
2013 (three-year rate): 7.1%
2012 (three-year rate): 5.2%
2011 (three-year rate): 1.9%
2010 (three-year rate): 5.5%
A low default rate means two things: (1) Our student population is highly prepared to enter the workforce and begin paying its student loans. (2) Our Financial Aid office offers superior default prevention assistance by working closely with our graduates during the repayment period and in times of economic hardship.
You spend a lot of time at work so enjoying your job is important. So, if it's time to move on, becoming a medical assistant
What Our Students Are Saying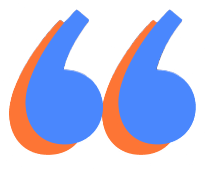 "Wonderful teachers… always available to help you… and a very cheery atmosphere. Love the school…"
Claudia E Scola
Hunter Business School Graduate
"I still go back to Hunter and visit because of how much I love it. I've brought two friends to this school who have attended, and we all have great jobs we love."
Sophia Marie
Hunter Business School Graduate
"I recommend the CTNS class. All the staff really care about your education so you can show potential employers your skills. I got hired by Microsoft to work in one of their stores as a service advisor technician and love every minute of it."
Marc Salegna
Hunter Business School Graduate