"I truly believe Hunter Business School has given me all the tools I need to succeed. I would recommend this program to anyone looking to start a career in healthcare."
Medical Assistant Program
910 Hours
Diploma Program
Day (7½ months)
Evening (15 months)
Levittown and Medford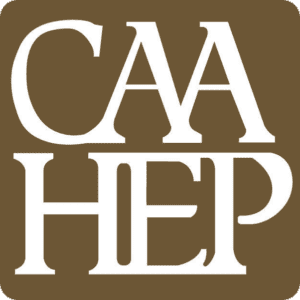 Hunter Business School's health care division offers a comprehensive CAAHEP (Commission on Accreditation of Allied Health Education Programs) accredited Medical Assistant training program that trains students to perform both administrative and clinical tasks under the direction of a physician or other medical professionals.
The Medical Assistant courses prepares competent, entry-level medical assistants in the cognitive (knowledge), psychomotor (skills), and affective (behavior) learning domains required for professional practice. As a critical link between the patient and the doctor, medical assistants serve in many capacities, including:
Certified Medical Assistant (CMA)
Clinical assistant
Doctor's assistant
Medical Assistant (MA)
Medical office assistant
Job prospects should be best for medical assistants with formal training or experience, particularly those with certification.
During this Hunter Business School course of study, students learn to perform venipuncture (draw blood), prepare patients for examinations, assist with exams and special procedures, perform electrocardiography (EKGs), and carry out various laboratory tests.
Hunter Business School students spend 160 hours in an externship in an actual medical work environment where they are supervised and taught in order to gain valuable on-the-job training on Long Island. 
A Few of Our Many Medical Assistant Externship Sites
Externship consists of 160 hours of supervised training at an actual medical facility that comes at the end of the Medical Assistant program. These are just a few of the companies that take our students to get real-world experience.
Optum
Northwell Health
New York Cancer & Blood Specialists
AFC Urgent Care
CityMD
Garden OB/GYN
UrgentWay Walk-in Medical Center
If you have a passion for the health care field and like to help people, consider the rapidly growing profession of medical assisting on Long Island. The opportunities to enter the medical assisting field increase every year as new technological advances are made, and more and more people sign onto insurance policies and need medical attention.
The Medical Assistant training program, at the Levittown and Medford campuses, provides hands-on experience in a real medical setting where you can foster professional relationships with actual patients. Make a difference in society and give back to your community. Improve your patients' quality of life. Check out this information on a medical assisting career.
Job Titles for Graduates of the Medical Assistant Program
Short-term programs, lifelong results.
The following list includes, but is not limited to, many of the most common job titles for which this Hunter Business School course of study prepares students and requires the use of the training and skills learned as a predominant component of the job.
Medical Assistant Program Outcomes
The following are the Medical Assistant training program outcomes at Hunter Business School, Levittown and Medford campuses, for the single-year percentages from the 2020 graduates of the program's most recent Annual Report Form.
| | | |
| --- | --- | --- |
| Category | Minimum Standard | Hunter Outcome |
| Job Placement | 60% | 80% |
| Graduate Satisfaction | 80% | 100% |
| Employer Satisfaction | 80% | 100% |
The Medical Assistant training program is accredited by the Commission on Accreditation of Allied Health Education Programs, 9355 – 113th St. N, #7709 Seminole, FL 33775 upon the recommendation of the Medical Assisting Education Review Board (MAERB).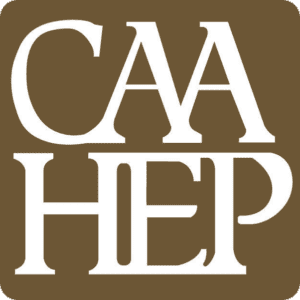 Commission on Accreditation of Allied Health Education Programs
For a complete description of the Medical Assistant certificate program, an overview, and further detailed information, please go to Medical Assistant Student Handbook.
Addenda to the Student Handbook

Due to the COVID-19 pandemic and for the foreseeable future, three addenda have been added to the Student Handbook.
Hunter Business School reserves the right to add, discontinue, or modify its programs and policies at any time.
You spend a lot of time at work so enjoying your job is important. So, if it's time to move on, becoming a medical assistant
What Our Students Are Saying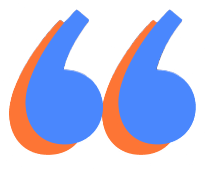 "Wonderful teachers… always available to help you… and a very cheery atmosphere. Love the school…"
Claudia E Scola
Hunter Business School Graduate
"I still go back to Hunter and visit because of how much I love it. I've brought two friends to this school who have attended, and we all have great jobs we love."
Sophia Marie
Hunter Business School Graduate
"I recommend the CTNS class. All the staff really care about your education so you can show potential employers your skills. I got hired by Microsoft to work in one of their stores as a service advisor technician and love every minute of it."
Marc Salegna
Hunter Business School Graduate