Radiologic Technology Entrance Exam
Monday, October 2
"If you were ever thinking about changing careers, my advice would be just do it. Take the leap, and I was able to do it with the support of the staff here at Hunter Business School."
Hybrid Radiologic Technology Program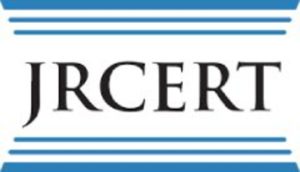 Joint Review Committee on Education in Radiologic Technology
2,080 Hours
Diploma Program
Day (16 months)
HEGIS Code 5207.00
Radiologic Technologies (X-Ray)

Levittown Campus Only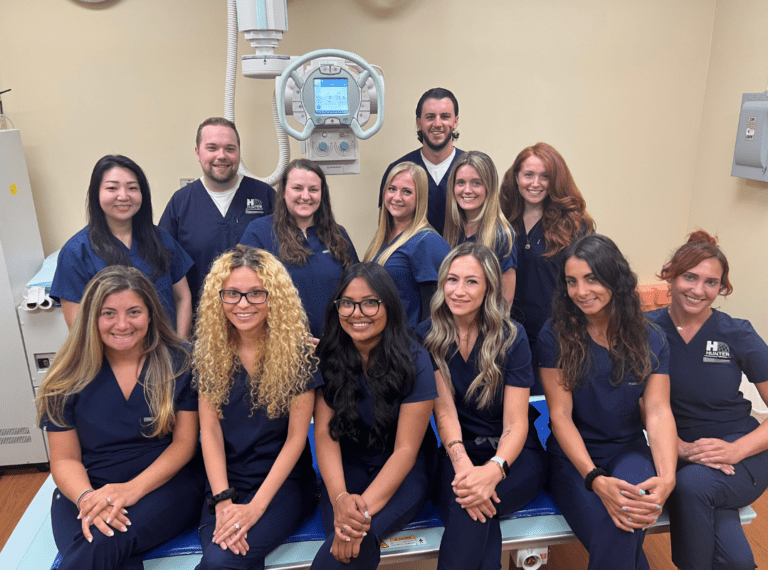 This program is comprised of 450 hours of online classes, 630 hours of in-school classes, and 1,000 hours of clinincal externship.
Hunter Business School's Hybrid Radiologic Technology training program provides the graduate with the knowledge, skills, and attitudes needed to function as a radiologic technologist. The radiologic technologist uses radiation to produce images of various parts of the body to aid in the detection of injury or disease.
This X-ray technologist training program is 2,080 hours in length, built across four semesters, and takes 16 months to complete. It is taught through a combination of synchronous learning (online or distance education that happens in real time with your instructor); traditional, in-class, face-to-face training to successfully learn and complete all required lab skills and other hands-on competencies; and clinical externship required for employment within the medical community. 
This X-ray technologist training program begins by introducing Hunter Business School students to the fundamentals of radiologic technology, anatomy and physiology, medical terminology, and radiographic procedures and includes an immediate introduction to the clinical arena that all set the foundation for the program. Patient care, radiation protection, image analysis, and pathology are incorporated into the overall educational experience.
As the Hybrid Radiologic Technology training program progresses, there are learning modules that expose students to the myriad of opportunities that they may pursue with their new profession.
This includes a course that highlights medical imaging pathways, as well as training courses in the principles and fundamentals of mammography and cross-sectional anatomy, as seen in MR (magnetic resonance) and CT (computed tomography) images, while primarily focusing on the identification of normal anatomy in two- and three-dimensional planes.
Comprehensive clinical experiences are offered to supplement classroom discussions. Ethics in the medical imaging profession are also explored.
Graduates of Hunter Business School's Hybrid Radiologic Technology program are eligible to sit for the national examination boards given by The American Registry of Radiologic Technologists® (ARRT). This examination satisfies New York State licensing requirements.
Hunter Business School Is Filled With Choices
If you're on this page, it means you want to specialize in the medical field. The business of health care is large, diverse, and wide. Did you know you have options you may not have even considered?
Hunter's Medical Assistant program trains our students to assist doctors and nurses, update patient charts, draw blood, check pulse and blood pressure, and process lab samples. And there's so much more!
Here's one you may not have thought of. Upon graduation from our Computer Technician Networking Specialist program, you can begin a career repairing and maintaining medical equipment, such as defibrillators, imaging equipment, and patient monitors.
The medical field is deep, and there's a place in it for you!
Radiologic Technology Program Mission Statement
The mission of Hunter Business School's Hybrid Radiologic Technology Program is to provide a quality and comprehensive educational experience that graduates qualified professionals who have acquired the knowledge, skills, abilities, and behaviors necessary to successfully function as entry level radiographers certified by The American Registry of Radiologic Technologists (ARRT) in the State of New York and provide quality radiographic care in the health care community
Job Titles for Graduates of the Hybrid Radiologic Technology Diploma Program
Short-term programs, lifelong results.
The following list includes, but is not limited to, many of the most common job titles for which this program prepares Hunter Business School students and requires the use of the skills learned as a predominant component of the job.
Chief Technologist
X-Ray Chief Technologist
Limited Radiology Technologist
Radiologic Technologist
Radiology Technologist
Radiology Tech
Registered Radiographer
X-Ray Technologist
X-Ray Tech
Hybrid Radiologic Technology Program Goals
The Hybrid Radiologic Technology program enables the Radiologic Technology department and Hunter Business School to achieve its mission by preparing competent entry level radiologic technologists in the competencies as identified by recognized state and national professional membership organizations, certifying and accrediting agencies required for professional practice. It accomplishes this by working to meet the following program goals:
Graduating competent entry level radiologic technologists into the community who have adopted healthy, safe, ethical, and professional behaviors representative of a radiologic technologist, including effective verbal, nonverbal, written, and technical communication skills in patient care intervention and professional relationships.
Providing academic and clinical settings which stimulate student learning.
Demonstrate clinical competence by performing a full range of radiologic procedures on all patient populations.
Preparing students to successfully pass the national registry examination administered by the American Registry of Radiologic Technologists (ARRT) required for practice in New York State.
Preparing our Radiologic Technology students to understand the full spectrum of employment possibilities for their chosen field and to successfully accomplish their personal career goals by helping them meet the diverse requirements that their career choices demand.
Assisting students in employment placement before or following graduation.
Meeting or exceeding all criteria and standards defined by the New York State Education Department Board of Health, MSA-CESS, and JRCERT.
Organizing and maintaining an Advisory Committee which consists of persons actively engaged in, or supports, the practice of radiologic technology.
Updating, revising, or modifying curriculum when identified as necessary by students, faculty, administrators, community, radiologic technology professionals, and Advisory Committee.
Maintaining industry standard equipment and laboratory facilities.
Emphasizing the importance of membership in national, regional, and state related professional organizations.
Preparing graduates to display professionalism and cultural sensitivity while interacting and communicating with providers, staff, and patients.
Preparing graduates to participate as team members within various settings of the health care delivery system.
Preparing graduates to synthesize basic critical thinking and problem-solving skills to provide safe, effective therapeutic health care in the performance of radiographic procedures.
Demonstrate competence in the use of health care technology, information systems, and communication devices that are relevant to radiologic technology practice.
Understand the importance of professional growth and development.
Hybrid Radiologic Technology Program Graduates Are Prepared
Hybrid Radiologic Technology Program Student Learning Outcomes
The Hybrid Radiologic Technology Program will attain its Program Goals through the success of its students who will have achieved the following Student Learning Outcomes:
Apply position skills
Select optimal technical factors required for the routine and non-routine patient
Practice radiation protection
Demonstrate written and oral communication skills
Completely perform procedures for the nonroutine patient
Critique images to determine diagnostic quality
Demonstrate professionalism and good work ethics
Provide quality patient care
Understand the value of lifelong learning
Hybrid Radiologic Technology Program Performance Goals
To provide the graduate with the knowledge, skills, and attitudes needed to function as a radiologic technologist who, as a member of the profession, provides safe and competent care.
To retain at least 75% of admitted students.
To have at least 75% of the graduates who seek certification achieve success on their first attempt.
To receive a satisfactory rating of the educational experience from at least 85% of the graduates.
To have at least 75% of the graduates employed in a healthcare setting as a Radiologic Technologist within six months of graduation.
The Hybrid Radiologic Technology program accepts students on an annual basis.
The most recently graduated class began on February 1, 2022 and graduated on July 5, 2023 .
The current senior class, which started September 2023 and has a projected graduation date of February 2024, is currently in its third semester, which began June 19, 2023. The class will complete its fourth and final semester on March 1, 2024.
The current junior class started May 30, 2023, and has a projected graduation date of November 2024.
Hunter Business School reserves the right to change or modify, but not limited to, school schedules, calendars, and programs when warranted.
Contraceptive pill, likewise called contraceptive pills, are a commonly made use of technique of preventing pregnancy. These tiny tablets include hormones that assist manage a
What Our Students Are Saying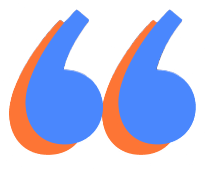 "Wonderful teachers… always available to help you… and a very cheery atmosphere. Love the school…"
Claudia E Scola
Hunter Business School Graduate
"I still go back to Hunter and visit because of how much I love it. I've brought two friends to this school who have attended, and we all have great jobs we love."
Sophia Marie
Hunter Business School Graduate
"I recommend the CTNS class. All the staff really care about your education so you can show potential employers your skills. I got hired by Microsoft to work in one of their stores as a service advisor technician and love every minute of it."
Marc Salegna
Hunter Business School Graduate