My staff and I give personal attention to each individual who applies for financial aid. We appreciate that our students are individuals who come from diverse walks of life and circumstances.
Lisa M. Lye
Corporate Financial Aid Director
Hunter Business School's professional Financial Aid staff will be happy to aid you in the process of paying for your education. Financial Aid is available for those who qualify. Students who would like to apply for federal aid must complete a Free Application for Federal Student Aid (FAFSA®).
Hunter participates in the Federal Pell Grant Program, as well as the U.S. Department of Education's Direct Loan Program. Students must meet the eligibility requirements for the Federal Pell Grant in compliance with federal and state laws, in addition to the policies of Hunter Business School.
Financial aid, including FAFSA and the Federal Pell Grant, should be applied for as soon as possible. Students are responsible for providing the Financial Aid office at Hunter with all required documentation in order to receive and maintain federal aid.
Financial aid must be approved and all documentation completed before aid can be awarded. It is granted on an award year basis. It may therefore be necessary for you to reapply for Federal Student Aid and Pell Grants during your enrollment at the school.
Federal Pell Grant Program
The Federal Pell Grant is a federal program for students who are enrolled at least half-time and meet the financial aid need guidelines of the program. You may apply online at 
Free Application for Federal Student Aid
. Hunter Business School's Federal School Code is 
015599
. If you have any questions regarding the application process, please contact the school's Financial Aid department.
Federal Supplemental Educational Opportunity Grant (FSEOG)
All eligible students enrolled in a Hunter Business School course of study may apply for a loan through the Direct Loan Program. Financial need must be demonstrated through a needs analysis in order to be considered for a subsidized student loan. This means that the government will pay the interest on the loan while the student is in school.
Need is based on one's cost of attendance. This is an important factor in determining student financial aid. The expected family contribution is subtracted from the cost of attendance to determine the financial need of the student.
All eligible students can apply for either a subsidized or unsubsidized loan. If a student is not eligible for a fully subsidized loan, he or she may borrow a combined total of $9,500 in an unsubsidized loan. Loan amounts are based on enrollment for a full academic year of 900 clock hours. Shorter programs have lower maximum loan limits. Interest on an unsubsidized student loan accrues while the student is in school and during a grace period.
Repayment of student loans begins six months after a student's last day of attendance. The student may apply for a loan at StudentLoans.gov.
Parent Loan to Undergraduate Students (PLUS Loan)
Parents of dependent students may also apply for a PLUS Loan up to the total cost the student's tuition, less any other financial aid received. If a parent is denied a PLUS Loan, the student may be entitled to additional unsubsidized funds. Parents may apply at StudentLoans.gov.
Federal Student Aid Verification
Verification is the process of confirming the accuracy of student reported data on the Free Application for Federal Student Aid (FAFSA®). For any academic year, the Office of Student Financial Aid verifies one hundred percent Central Processing System (CPS) selected verifications.
Go here for details.
Hunter Business School offers benefits afforded by the Post-9/11 GI Bill of the U.S. Department of Veterans Affairs, as well as other veteran benefits. Veterans who receive Veterans Affairs benefits should submit all documentation to Hunter's Financial Aid office for certification. The VA will be notified of termination, withdrawal, or successful completion of your program.
Financial Aid Code of Conduct
As a participant in the federal Direct Loan Program, Hunter Business School processes federal loans directly through the federal government. Hunter Business School is committed to these best practices.
Conflict of Interest
No action shall be taken by Financial Aid staff members that is for their personal benefit or could be perceived to be a conflict of interest.
Employees within the Financial Aid office will not award aid to themselves or their immediate family members. Staff will reserve this task to an institutionally designed person to avoid the appearance of a conflict of interest.
Hunter Business School does not offer a preferred lender list.
No amount of cash, gifts, or benefits in excess of a de minimis amount shall be accepted by a Financial Aid staff member from any financial aid applicant (or his/her family), including any entity doing business with or seeking to do business with the institution (including service on advisory committees).
Financial aid professionals will disclose to Hunter Business School any involvement, interest in, or potential conflict of interest with any entity with which the institution has a business relationship.
Personal Gain
Information provided by the Financial Aid office is accurate and unbiased and does not reflect preference arising from actual or potential personal gain.
Award Notifications
Institutional award notifications and/or other institutionally provided materials shall include these components.
Breakdown of the individual components of Hunter Business School's cost of attendance, designating all potential billable charges
Clear identification of each award, indicating type of aid (grant or loan)
Renewal requirements for each award
Consumer Information
All required consumer information is displayed in a prominent location on Hunter Business School's website and in any printed materials.
Contraceptive pill, likewise called contraceptive pills, are a commonly made use of technique of preventing pregnancy. These tiny tablets include hormones that assist manage a
What Our Students Are Saying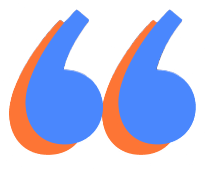 "Wonderful teachers… always available to help you… and a very cheery atmosphere. Love the school…"
Claudia E Scola
Hunter Business School Graduate
"I still go back to Hunter and visit because of how much I love it. I've brought two friends to this school who have attended, and we all have great jobs we love."
Sophia Marie
Hunter Business School Graduate
"I recommend the CTNS class. All the staff really care about your education so you can show potential employers your skills. I got hired by Microsoft to work in one of their stores as a service advisor technician and love every minute of it."
Marc Salegna
Hunter Business School Graduate